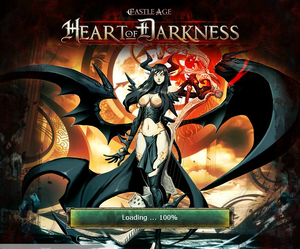 Welcome to the Castle age : Heart of Darkness WikiEdit
The unofficial wiki about the Facebook game, Castle Age: Heart of Darkness
Castle Age: Heart of DarknessEdit
Castle Age: Heart of Darkness is a new game by Phoenix Age that takes from the original Castle Age game with a Flash layout.
It was launched initially as a Festival Game in the Castle Age Festival but was later pulled out and made into an independent game.
The game is a pre-release according to the developers.